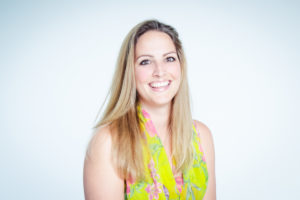 Eefje de Volder (Email: e.devolder@impact-now.org)
Eefje de Volder (Ph.D., LL.M., M.Sc.) is co-founder and team member of IMPACT. She furthermore works (part-time) at CoMensha, an organisation that registers victims of human trafficking in the Netherlands and coordinates their assistance and support. In addition, she is a research fellow with the International Victimology Institute Tilburg (INTERVICT) and a (part-time) lecturer at Tilburg University. In 2017 she finalized and published her Ph.D. thesis that looks into the functioning of the collective security system of the African Union.
read more...
Eefje conducted research for several regional and international institutions and organizations (EU, EUI, Council of Europe, OSCE) on human trafficking. Also she has acted as moderator of international dialogues on human trafficking, including the expert meeting of the EU-ACP Dialogue on Migration and Development. She developed and taught several courses at various levels (university, college and lower education), both in the Netherlands as well as abroad (Indonesia). Since 2010, she is a board member of the Mukomeze foundation, which aims to improve the lives of women and girls who survived sexual violence during the genocide in Rwanda. In the role of project coordinator, she is responsible for fundraising, monitoring and reporting of projects, in close cooperation with Solace Ministries, the partner organisation in Rwanda. Eefje graduated in 2005 from her study cultural anthropology, with a specialization in gender studies (Radboud University Nijmegen). She furthermore holds a bachelor in Dutch and International and European Law from Tilburg University and a master degree in International Public Law and Human Rights Law obtained within the Research Master in Law (2010).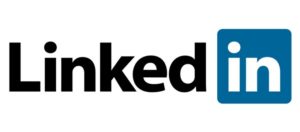 Anne-Marie de Brouwer (Email: a.debrouwer@impact-now.org)
Anne-Marie de Brouwer (Ph.D., LL.M., LL.M.) is co-founder and team member of IMPACT. She is also the Chair of the Mukomeze Foundation, which improves the lives of survivors of genocidal sexual violence during the 1994 Genocide against the Tutsi in Rwanda. In addition, she is co-owner of Bèkske: Rwandan Empowerment Coffee. Anne-Marie conducted doctoral research on conflict-related sexual violence and international criminal law.
read more...
Her PhD – "Supranational Criminal Prosecution of Sexual Violence: The ICC and the Practice of the ICTY and the ICTR (Oxford-Antwerp: Intersentia, 2005)", which was awarded with the Max van der Stoel Human Rights Award 2006 – is widely used as a reference for understanding the investigation and prosecution of conflict-related sexual violence by researchers and practitioners all over the world. This similarly applies to her co-edited volumes "Sexual Violence as an International Crime: Interdisciplinary Approaches (Intersentia, 2013)", "The Men Who Killed Me: Rwandan Survivors of Sexual Violence (Douglas & McIntyre, 2009) and "And I Live On: The Resilience of Rwandan Genocide Survivors of Sexual Violence (Wolf Legal Publishers, 2019)". In more than a decade of working on the issue of conflict-related sexual violence, with an international and interdisciplinary approach, Anne-Marie has carried out a wide array of
research
, teaching, training and empowerment projects, including within/for academia, (international) courts, governments, international organisations and NGOs. In 2013, she was awarded the Viva400-Award, an award for young inspirational women in the Netherlands, for her efforts to improve women's health. In 2013, she was furthermore awarded a high Royal distinction – "Ridder" ("Dame") – in the Order of Oranje-Nassau for her academic and societal work concerning conflict-related sexual violence. From 2008-2016, Anne-Marie was an Associate Professor in criminal and international criminal law at the Department of Criminal Law at Tilburg University and from 2008-2019 she was a research fellow with the International Victimology Institute Tilburg (INTERVICT) at Tilburg University. Earlier (2006-2007) she was an Associate Legal Officer at the NGO Women's Initiatives for Gender Justice in The Hague and a PhD researcher/Assistant Professor in international (criminal) law (2000-2005/2005-2006) at the Department of European and International Public Law at Tilburg University. Anne-Marie studied Dutch Law, International Law and International Human Rights Law at Tilburg University, La Sapienza and the University of Essex.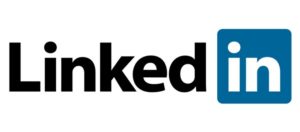 Read more about our (past) activities  and upcoming events.