Members of the Conflict-Related Sexual Violence NGO Network Netherlands-based
The CRSV Network was established in 2018 to provide NGOs based in the Netherlands (NL) and working on conflict-related sexual violence (CRSV) the opportunity to get an insight on each other's work and share knowledge on various issues related to sexual violence in conflict. The aim is to strengthening communication and cooperation between NGOs in the Netherlands working on the issue of CRSV.
The members of the CRSV Network NL meet twice a year. The location is at the venue where one of the members is located (rotating basis). To be able to share information in between meetings, a knowledge sharing platform (intranet) will be developed in due time. For the moment, information is sent via the mailinglist. The minutes of the meetings are shared among the member organisations.
The coordination/secretariat lies in the hands of IMPACT. Organisations interested in becoming a member can sent an e-mail to: info@impact-now.org.
Calendar 
20 April 2018, Rijen (@IMPACT) – CRSV Network NL (Meeting 1)
20 November 2018, The Hague (@Mukwege Foundation) – CRSV Network NL (Meeting 2)
18 April 2019, Diemen (@Equator Foundation and War Trauma Foundation) – CRSV Network NL (Meeting 3)
7 November 2019, Diemen (@Equator Foundation) – CRSV Network NL (Meeting 4; theme: self-care for humanitarians)
9 April 2020, The Hague (Online@Centre for African Justice) – CRSV Network NL (Meeting 5; theme: male victims of CRSV)
19 November 2020, Rijen/The Hague (Online@IMPACT & TMC Asser Instituut) – CRSV Network NL (Meeting 6; theme: sexual terrorism)
Members CRSV Network NL:
Centre for African Justice, Peace and Human Rights
The Centre for African Justice, Peace and Human Rights is a non-profit foundation that engages in promoting justice, peace and human rights through education, advocacy, awareness, empowerment, training, outreach and capacity building in Africa and around the world. The goal of its project on sexual violence perpetrated against the male gender is to use the intellectual resources and expertise in international criminal law and human rights, existing in The Hague (the city of peace and Justice), to advocate improved recognition and legal protection for male victims of sexual violence in Africa and around the world. Its future goal is to create a community of male victims of sexual violence with the aim of empowering them and using them as a tool to break the silence surrounding sexual violence perpetrated against men and boys.
Key expertise: Sexual violence perpetrated against the male gender (in conflict and peace situations), capacity building of prosecutors, lawyers and judges in Africa, women empowerment, promotion of peace in Africa, right to education (improving the quality of education in Africa) 
Key regions/countries: Africa, Europe
Website: https://centreforafricanjustice.org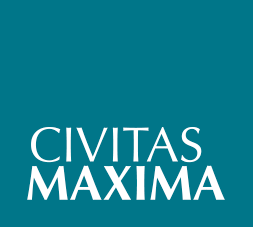 Civitas Maxima
Civitas Maxima enables and facilitates the documentation and prosecution of international crimes, including conflict related sexual violence, on behalf of victims who are denied access to justice. To do so, Civitas Maxima collaborates with and builds the capacity of local grass-roots partner and coordinates a network of investigators and lawyers with the aim of providing victims with access to justice whenever and wherever possible.
Key expertise: Documentation of international crimes (including conflict related SGBV), preservation of evidence, access to justice, capacity building of grass-roots partners
Key regions/countries: Liberia, Sierra Leone, Ivory Coast
Website: https://www.civitas-maxima.org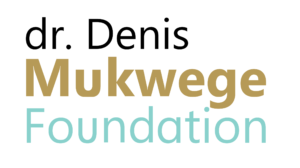 Dr. Denis Mukwege Foundation
The Dr. Denis Mukwege Foundation is an international human rights organization dedicated to ending wartime sexual violence. Together with the renowned Congolese gynaecologist and activist Dr. Denis Mukwege the foundation is working to provide holistic support for survivors that is integrated into existing health services in conflict settings. At the international level, the organisation's goal is to hold governments accountable for tolerating or using rape as a tactic of warfare. By helping survivors from around the world to build national networks and connect in a Global Network to speak out, the foundation is facilitating a process in which survivors are taking a leading role in fighting sexual violence in conflict.
Key expertise: Conflict-related sexual violence, victim support, network building, international law, reparations 
Key regions/countries: Worldwide, Democratic Republic of Congo, Central African Republic, Syria, Iraq, Nigeria 
Website: www.mukwegefoundation.org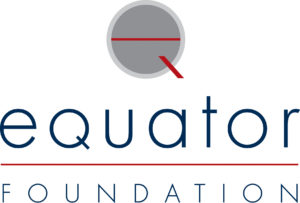 Equator Foundation
The Equator Foundation offers psychosocial support and mental healthcare to refugees, asylum seekers, and victims of human trafficking. Equator's belief is that everyone, especially those who are vulnerable, has the right to specialised high quality care. Next to offering direct care to beneficiaries Equator also provides capacity-building activities (e.g., lectures, trainings, consultancies, supervision) to other helpers. Finally, Equator conducts scientific research to evaluate its own methods and continuously work towards the best possible care for its beneficiaries.
Key expertise: Mental healthcare, psychosocial support, trauma, refugees, human trafficking, sexual exploitation, global mental health.
Key regions/countries: Based in the Netherlands, offering services to people from all nationalities. Mainly West-Africa, Eastern Europe and the Middle East
Website: https://www.equatorfoundation.nl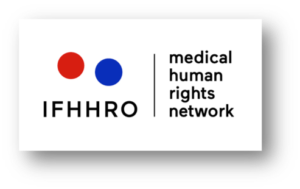 IFHHRO | Medical Human Rights Network 
IFHHRO | Medical Human Rights Network is a foundation that aims to mobilise health workers for health-related human rights issues. Our vision is the full enjoyment of health-related human rights by everyone at all times. IFHHRO was established in 1989 as an informal network and is based in the Netherlands. The organisations consists of medical, legal and communication professionals supported by students.
Key expertise: Advocacy, medical human rights, knowledge institute, education, medico-legal reports, torture and sexual violence, Istanbul Protocol, network of medical organisations.
Key regions/countries: Worldwide
Website: www.IFHHRO.org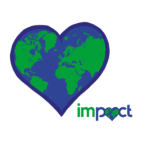 IMPACT: Center Against Human Trafficking and Sexual Violence in Conflict
IMPACT is an independent and trusted expertise center that, nationally and internationally, gives a positive contribution (IMPACT) to preventing and addressing trafficking in human beings and conflict-related sexual violence via research & advice, education & awareness, training & capacity building, and empowerment & advocacy. Key expertise: Conflict-related sexual violence, human trafficking, victims' rights and needs, justice
Key regions/countries: Africa, Asia, Europe, Rwanda, the Netherlands 
Website: www.impact-now.org 

Mukomeze Foundation
The Mukomeze Foundation improves the conditions of life of survivors of sexual violence during the genocide of 1994 in Rwanda. The purpose of the Mukomeze Foundation is to positively impact the lives of these women and girls by attending to their physical, psychological, material, social, economical and spiritual needs in order to contribute to their "empowerment". This is done via a sponsorship program, projects and awareness raising activities.
Key expertise: Conflict-related sexual violence, genocide, trauma, development aid, empowerment 
Key regions/countries: Rwanda 
Website: www.mukomeze.nl/en
REDRESS
REDRESS is an international human rights organisation that represents victims of torture to obtain justice and reparation. We bring legal cases on behalf of individual survivors, and advocate for better laws to provide effective reparations. We apply our expertise on torture, reparations and the rights of victims, to conduct research and advocacy to identify the necessary changes in law, policy and practice. REDRESS prioritises the interests and perspectives of survivors in all aspects of our work. In our decisions and interventions we seek to promote the well-being of survivors and avoid further traumatisation. Redress has worked with NGOs in Sudan, Kenya, Uganda, Democratic Republic of Congo (DRC), Myanmar, Sri Lanka, Nepal and Peru to ensure the effective documentation of sexual and gender-based violence (SGBV) to bring legal claims against perpetrators and we litigate on behalf of victims of conflict related SGBV before national, regional and international courts. Our SGBV work also focuses on the development and strengthening of international standards including in the area of reparations for conflict-related SGBV.
Key expertise: Conflict-related SGBV, torture, reparations, victim support, strategic litigation, international accountability, universal jurisdiction, African Commission, International Criminal Court, networks and collaborative partnerships 
Key regions/countries: Worldwide; Africa including Kenya, Uganda, DRC, Sudan, Southern Africa, Chad, Ethiopia, Rwanda, South Africa, Zimbabwe, Nigeria, Central African Republic, Algeria, Libya and Tunisia; the Americas including Chile, Guatemala, Mexico and Peru; Asia, the Middle East and Europe
Website: www.redress.org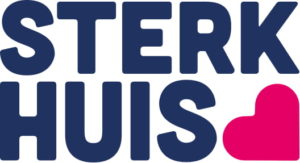 Sterk Huis
Sterk Huis offers a way to a better future. Sterk Huis uses its specialist knowledge to help people to overcome challenges and problems. Areas of expertise: Parenting, developmental and behavioural problems, domestic violence and child abuse, sexual abuse, divorce problems, foster care, learning and working. Sterk Huis offers also help to victims of human trafficking and sexual exploitation who need a safe place. This can be done ambulant or residential.
Key expertise: the psycho-trauma center offers treatment for traumas related to domestic violence, honour-related violence, refugee problems, adoption problems, child abuse and sexual abuse.
Key regions/countries: The Netherlands.
Website: www.sterkhuis.nl (Dutch)
W

omen's Initiatives for Gender Justice
The Women's Initiatives for Gender Justice is an international women's human rights organisation that advocates for gender justice through the International Criminal Court (ICC) and through domestic mechanisms, including peace negotiations and justice processes. We work with women most affected by the conflict situations under investigation by the ICC, and collaborate with more than 6,000 grassroots partners, associates and members across multiple armed conflicts.
Key expertise: Working with local partners to document SGBV, advocating for gender justice through the ICC, monitoring domestic courts and implement strategic meetings in DRC and Uganda, and providing training and capacity-building with and between partners located in post-conflict situations 
Key regions/countries: DRC, Uganda, The Netherlands
Website: https://4genderjustice.org/